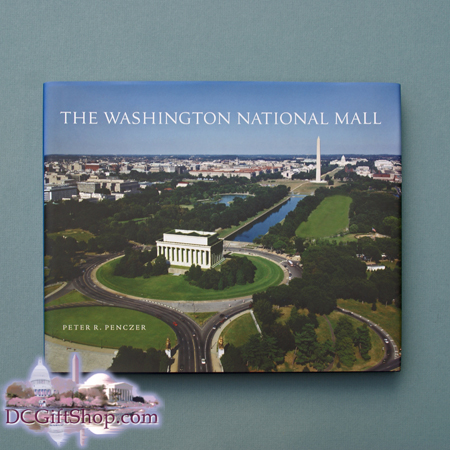 $19.95

PRODUCT ID : 9813197
"The Washington National Mall" tells the story of the America's greatest urban park for the first time. Learn the fascinating history behind the monuments and museums, from the best known to the most obscure. The Capitol, the Washington Monument, and the Lincoln and Jefferson Memorials are all here, as are long forgotten landmarks such as the Fish Commission, the Redwood Tree House and Braddock's Rock among others'.
Author Peter Penczer explores the Mall's three distinct lives. During its early decades, the Mall was little more than a pasture. In the 1870's, the Army Corps of Engineers created a picturesque park where gravel paths would through dense plantings and around ornate Victorian-style buildings. In the 1930's, the National Park Service swept away the Victorian landscaping and replaces it with the rows of American elm trees and wide-open spaces that are familiar to visitors today.
Hardcover, 121 pages, published in 2007.

Payment methods accepted









Billing Questions please call 202.285-3238