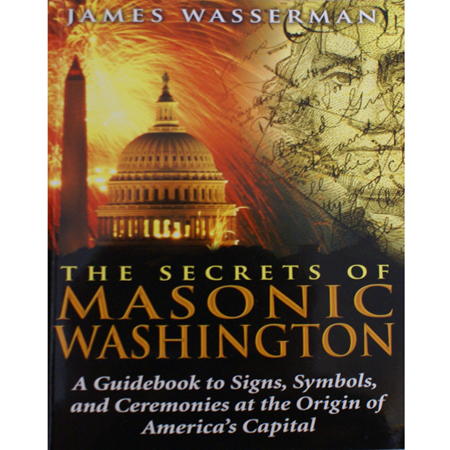 $16.95

PRODUCT ID : 9781594772665
In this guide to the Masonic underpinnings of America's capital, James Wasserman reveals the esoteric symbols and the spiritual and visionary ideas that lie hidden in the buildings, monuments, and physical layout of Washington, DC. His walking tour of these Masonic sites includes both the expected and unexpected - from the Lincoln Memorial and the Capitol Building to the Federal Reserve complex, National Academy of Sciences, and the Library of Congress. Each location includes descriptions, interpretations, and explanations of the Masonic symbols and ritualistic meanings hidden within its structure, all illustrated with contemporary color and historical black-and-white photographs.
Wasserman explains the purpose behind putting these symbols and Masonic designs into the capital and how all these monuments fit into the spiritual vision held by the Founding Fathers. He reveals the prominent role that Freemasonry played in the 18th-century Enlightenment movement and shows how in the New World, free of monarchy and aristocracy, the ideas of the Enlightenment were able to flourish. This illustrated guidebook to the Masonic secrets of Washington, DC, provides valuable insight on the design and founding of America. It will be welcomed by students of esoteric art and symbolism, and admirers of American history.

Payment methods accepted









Billing Questions please call 202.285-3238