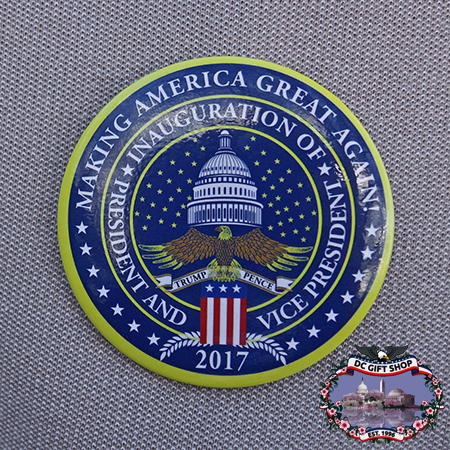 $12.00 Limited Supply

PRODUCT ID : R2017IB
This three inch round metal button was worn by thousands of supporters during President Trump's Inauguration. Very few are left in circulation. The button is red, white, blue, and yellow. The following words are enameled on the button: MAKING AMERICA GREAT AGAIN - INAUGURATION OF PRESIDENT AND VICE PRESIDENT -2017. There is an eagle holding a ribbon that states TRUMP PENCE with the United States Capitol Building above it. This is a historical keepsake.

Payment methods accepted









Billing Questions please call 202.285-3238