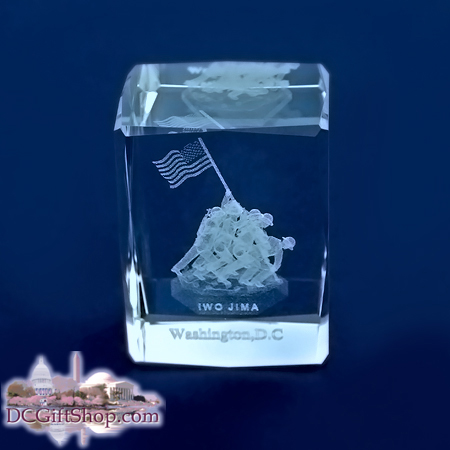 $12.00

PRODUCT ID : 987640
The Iwo Jima Memorial also known as the Marine Corps War Memorial describes one of the most historic battles of World War II, the battle of Iwo Jima. The memorial is dedicated to all United States Marine Corps who have given their lives in battle.
The Iwo Jima Memorial is located near Arlington cemetery, across the Potomac river from Washington, D.C.
The design of the massive sculpture by Felix de Weldon was based on the iconic photo of the raising of the Flag on Iwo Jima by Associated Press photographer Joe Rosenthal.

Payment methods accepted









Billing Questions please call 202.285-3238