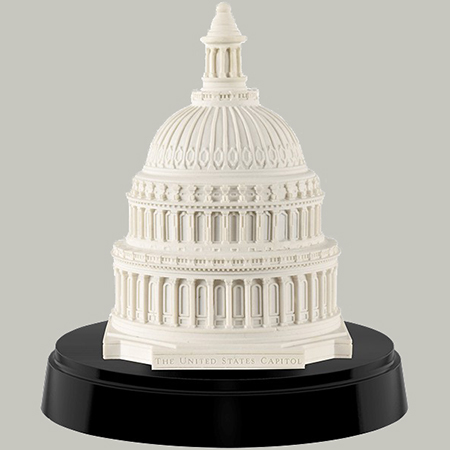 $58.00

PRODUCT ID : 5143253
Marble replica of the dome of the United States Capitol. Capitol dome is made from the marble of the actual east front steps that were taken during renovation. The marble steps have been ground to a fine powder and molded into a decorative desk or shelf accessory. Boxed with provenance information on base. Made in America. Limited quantities available
Dimensions 4" x 4.75"

Payment methods accepted









Billing Questions please call 202.285-3238