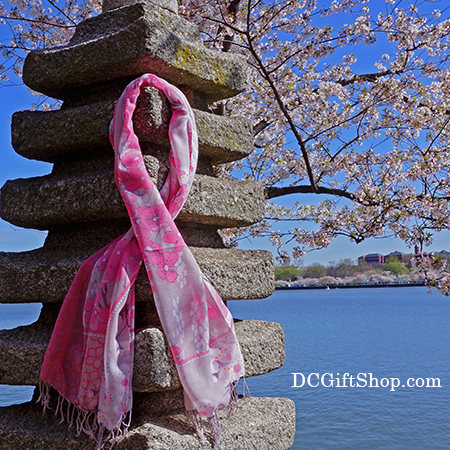 $48.00 Limited while supplies last

PRODUCT ID : CBPS033016
This limited edition Pashmina wool scarf is adorned with traditional Yoshino cherry blossom branches in full bloom. Pashmina is a fine type of cashmere wool. A beautiful, vibrant addition to her spring or summer wardrobe. Official National Cherry Blossom Festival illustration.

Payment methods accepted









Billing Questions please call 202.285-3238