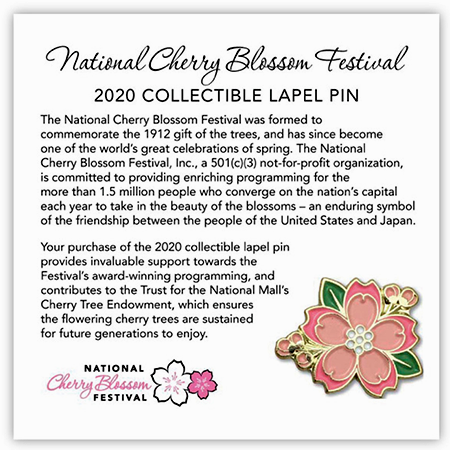 $22.00 SALE PRICE $18.00

PRODUCT ID : 2020NCBFP
This is the Official National Cherry Blossom Festival Collectible Floral Lapel Pin. Your purchase of the 2019 collectible lapel pin provides invaluable support towards the Festival's award winning programming, and contributes to the Trust for the National Mall's Cherry Tree Endowment Fund, which ensures the flowering cherry trees are sustained for future generations to enjoy. Happy Sakura!

Payment methods accepted









Billing Questions please call 202.285-3238