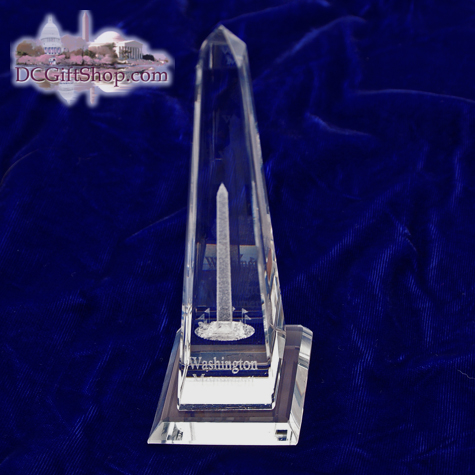 $12.00 ON SALE - SAVE 25%

The Washington Monument is the most prominent, as well as one of the older, attractions in Washington, DC. It was built in honor of George Washington, who led the country to independence, and then became its first President. The Monument is shaped like an Egyptian obelisk, 555' 5/8" high, and averages 30 to 40 miles visibility in clear weather. It was finished on December 6, 1884.
This glass etched miniature replica of the Washington Monument goes great in any office or home.
Payment methods accepted









Billing Questions please call 301.493-9273