President Woodrow Wilson Action Figure
SOLD OUT
Woodrow Wilson our 28th president and his "New Freedom agenda" expanded the role of the federal government in managing the economy and protecting the interests of citizens. His foreign policy established a new vision of America's role in the world when he was elected to office in 1913.
Each figure is limited in production (generally around 10,000) and includes an individually numbered certificate of authenticity, biographical pamphlet and comprehensive time line. The figure clothing is made from actual suit material and is custom tailored and era specific. All figures also include a fully adjustable doll stand. These are fantastically detailed and respectful products that will be cherished for generations to come.
This figure has 25 voice clips.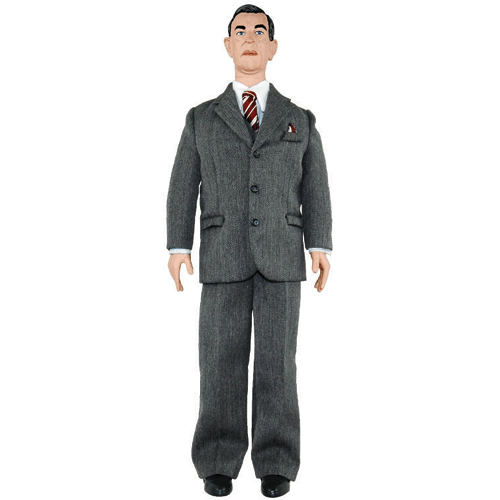 Payment methods accepted

You can select quantity of items in secured shopping cart
---
Billing Questions please call 301.493-9273
More Toys and Games